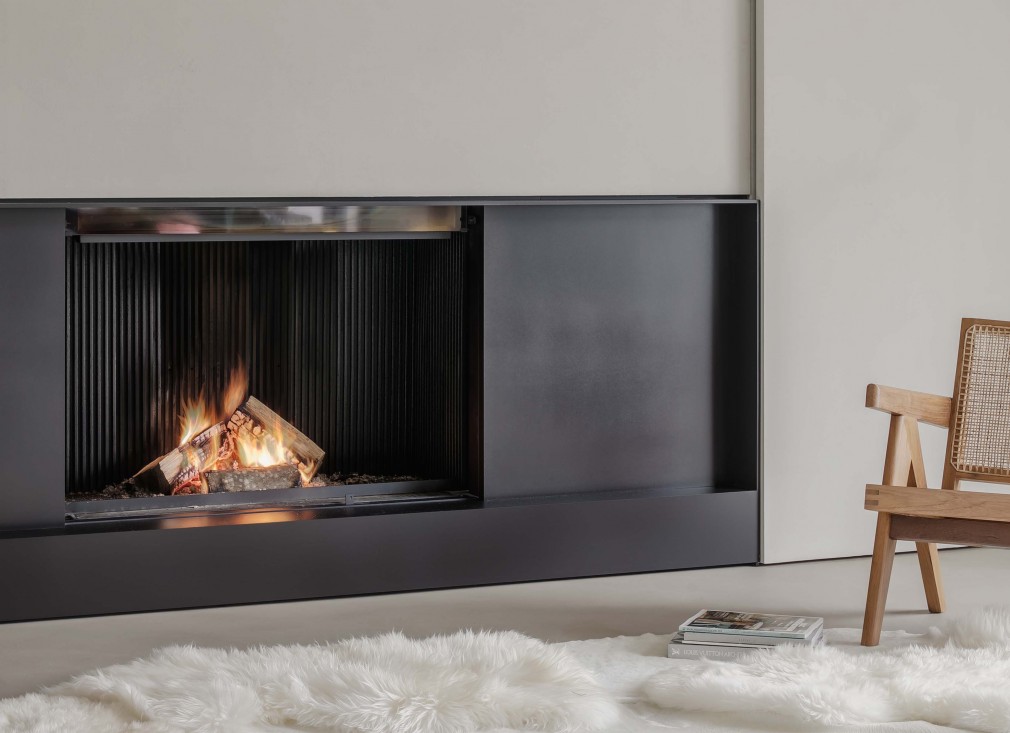 Sliding door system 
To make it easy to make the fire or to add more wood, the glass door of the Ultime D can be slid upwards. This is simple and easy thanks to the balanced door system and the handle supplied. The smart frameless finish to this door system ensures a handsome aesthetic finish that fits seamlessly into sleek interiors. 
Responsible wood burning  
Wood heating can only be economical, healthy and ecological if it is used in the right conditions! Choice of equipment, choice of wood, feeding the stove, maintenance... With these conditions you can reduce the emission of fine particles and other air pollutants, but also increase the efficiency of your combustion. The objective is this: Increasing combustion efficiency Reducing emissions of fine particles and other air pollutants Improve end-user comfort. To this end, a video is available today that explains all this step by step.
MADE-TO-MEASURE 
Belgian craftsmanship is Metalfire's credo. Every day, the vision of extraordinarily unique fireplaces is put into practice by the expert hands of skilled craftsmen. It creates a unique appeal that by automated production processes simply cannot be imitated.
Metalfire's no limits attitude allows ample possibilities in customization, finishing frames, fireplace concepts, wood storages and extensions. Customization supports the creative vision of the architect or interior designer, all within the imposed standards.
You want it, we create it. Metalfire's motivation to blend into the architecture and the interior of the home as a whole, is what sets us apart from the masses.

Finishing frames (thickness 10 mm) and concepts are available in all our standard finishing colours. For technical support please contact support@metalfire.eu